Join The "I-Need-To-Make-Money" Brainstorming Challenge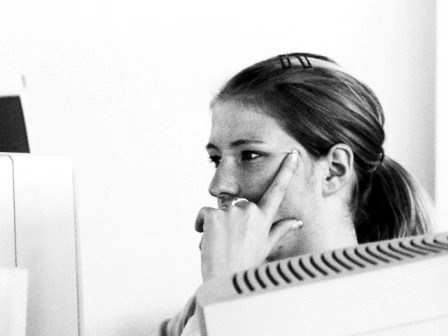 "So...you've been feeling the I-Need-To-Make-Money Blues.
We understand...and we invite you to try the 6-Step
I-Need-To-Make-Money Brainstorming Challenge
- designed to help you escape your "I-Really
-Need-To Make-Money" rut."
As new business owners sometimes a simple thought can drive you to madness.
And one simple thought that can hammer you down is the knee-jerk realization that, "I need to make money."
In fact many businesses are born out of the sheer need to make money.
But at a point, your feeling of "I need to make money" could actually paralyze how you look at actual money-making opportunities.
In fact, you will find that the drive to make money will cause you to miss out on some incredible opportunities that might be right in front of your nose.
Here's how it normally plays out:

You start a business because you need to make money.

You recognize that to fund your business you need...money.

And so you somehow begin to live within a very disturbing mind-numbing cycle of:

I need to start my business because I need to make money...
But, I can't make money with my business until I find some money to start my business.
And on and on this cycle will go...
Eventually, this cycle will eat away at your time, your sanity, and your sense of control.
The struggle is sometimes self-imposed because they think that to make money, they have to find some kind of "outside of the box" way to approach money-making.
So, here's a 7-Step "Take-The-Stress-Away-Make-Money" Challenge I invite you to take.
For this one moment in time, I want you to put your "I-need-to-make-money" plea on temporary mute and replace it with a "I-Need-To-Find-A-Right-In-Front-Of-My-Nose-Way-To-Make-Money."

Listen in on a conversation with Tina Seelig, a noted entrepreneurial expert and educator.
Pay particular attention to the experiment she talks about.
Finish the video and immediately brainstorm at least 3-5 hot money-making opportunities that exist right in front of your nose.
Let us in on some of your brainstormed ideas using the submission form below.
And then, if you are up for the challenge, pick one of those opportunities and actually carry it out.
Report back here and tell all about how your 7-Step "Take-The-Stress-Away-Make-Money" experiment turned out.
AND . . . A-C-T-I-O-N.
Oh...and if you are still scrambling for ideas on you can make money, then you can find information about making money here.








So, Let's Hear Some Of Your Making Money Creatively Ideas

What are some of the creative ways you thought about to make money







Read Creative Money-Making Ideas Left By Others.

Click on the links to read creative money-making tips, advice, and stories left by others.


They were all well written by other visitors to this page.






Creative, Fun, Work Not rated yet
How to make easy money is something that many people have on their minds lately. And guess what, if you think a little creatively, there are …