How to Start A Business Website That Will Reach Your Web-Visitor At "Hello"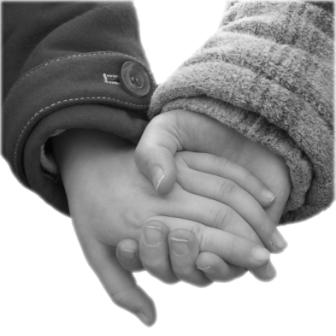 When contemplating how you should start your business web
site, make sure you do whatever you can to reach them
at "Hello." For if you don't, you will find them clicking
away from your site and saying "Goodbye." Forever.
You've got that "gotta-have-a-business-web site" look in your eyes.


In fact, you've come to realize that getting your website up and running is on top of your massive to-do list.



But here's your quandary, "how, exactly, are you supposed to start your business web site?"



What is it that you should include?



How can start your business web site and your ensure that visitors:




will come in,


make themselves comfortable.


stay awhile, and


actually click around your site to make purchase or order your services?





I applaud your efforts on thinking through what it will take to get your business web site up and running.

But here's the key factor that you must understand about website success:



Today's web environment is highly competitive.



And those web-based business sites that will make money are the ones that can deliver real, honest-to-goodness value for their targeted niched cluster.

This is because with the flick of the wrist, your visitors peer into your site and then POOF! their gone.

The only way to keep them there is to ensure that what you are doling out is



giving them bottom-line value, and


depositing some type of benefit into their lives.

It's no longer enough to sloppily paint a website into existence, cross your fingers, and just hope that your visitors will come, stay, and actually click around.
You have to build a easy to use web-experience for your web-visitor by



sculpting your website into a masterpiece


that can be appreciated by fatigued, but, finely tuned eyes


belonging to web visitors who are on the prowl


to find something on your site that will help them solve a pressing problem.

If your site is filled with mundane, dry, and seen-it-one-a-million-other-websites content, then you might as well:


Hang your dreams of web-success out to dry, and


Watch all of your hard web-site launching work to go out of the window.

Oh...and did you catch the term I used above?


I said: "hard web site launching work".


This is because there is a lot of work involved in ensuring that you are giving your web visitor something to write home about.




So, resist the temptation of throwing up page after page of dry-crackling content.

A site that has no substance or uniquely-delivered value, will have no visitors.



Invest time and energy in producing a site that your web-visitor will find pleasure in visiting time after time.


When you begin wonder how you should start your business web site, consider the wishes, expectations, and desires of your web visitors.



Also, when you begin your "how should I start my web site?" journey, take time out to learn how to add a little web-splash in your web-communication efforts.





Your visitor will thank you graciously for it.

Be encouraged.

Wishing you Merriment and Web-Success!

Signed: Latarsha Lytle, MBA, Your business strategy advisor and motivational coach.

---
Read More Strategies and Tips on How to Start A Business Web Site That's Leaves Your Web-Visitor Wanting More.

Design A Site That Makes Money. How Do You Design Your Official Website To Reel Them In And Make Them Wanna Buy?


Web Builders. Look For A Web-Builder That Will Foster Business Growth. Business Website Builders - Reviews


How I Built This Site. Find Out What I Used To Get This Business Started.

Design A Site They Will Click Through. Crack the Code. Learn How to Design a Web Site That Gets The Click.


Learn How To Design Resource-Rich Web Page. The Danger of Letting Them Leave Your Site Empty-Handed.


Build An Ecommerce Site. How To Build An Ecommerce Web Site That's Sure to Excite, Delight, and Get The Sale.


The Power of Using the Right Keyword. Learn What it Takes To Build a Website That Draws Traffic.