Move Your Business Forward.

Learn How To Make a Business Website With Confidence.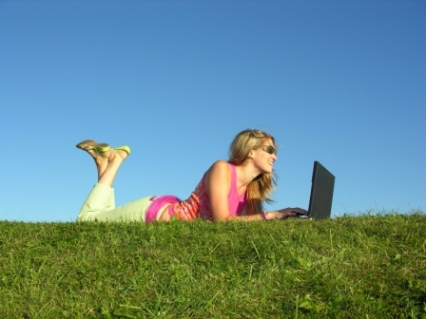 Right now, you are focused on moving your business forward. And you want to figure out how to make a

business website

that will allow you to grow your business into the successful venture that you envision.



A business website is an instrumental tool in moving your business forward.
I am sure that you've researched a lot of options.  You are looking for a way to launch a business website with a sense of confidence and peace of mind.  I understand. I have been there, done that. 
And here is the story of what I did to get this website up and running in a matter of just a few weeks.

I desperately needed to get my business of the ground, but I needed know how make business website that I could realistically use in my business.

My first step was to play with almost every WYISWYG web editor out there.

I was determined not to allow the fact that I didn't have a clue about how to make a business website hold me back.  So I opened a thirty-day trial account with many of the major WYSIWYG web providers and came up empty-handed each time.

It really didn't matter which web service I used, I always ran into the same problem: I just didn't really know how to pull it all together.


I mean, I had so much information locked up inside my head that needed leap from my head onto a website. But after each attempt, I ended up with a beautiful website shell that didn't really reflect my voice or my business.

I felt powerless, deflated, and that I was missing out on a key ingredient that I needed to ensure that my website realistically reflected my voice.  How was I to make a business website that I could be proud of?

And the biggest thing that kept nagging me in the back of my mind was that I still had a whole lot of stuff about website design that I just didn't really understand:
How will Google find me?


How should I name all of my web pages?


What is it that I should do to ensure that my website stays current, fresh, and up-to-date?


How is it that I should attract visitors?


What is it that I should do to ensure that my website stands out from the competition?


Trust me, I was quickly losing stem and I was had become tired of trying to figure out things on my own.


But I was faced with this burning reality: how would my business survive if I couldn't figure out how to make a business website?


Here was my dilemma:
I did not have enough in my startup budget hire someone to do it for me.

I really didn't have the time, energy, or inclination to pick up one of those 3-ton tomes to learn about all the techie-stuff involved with getting my business website up and running.

And to add further insult to injury, each time I engaged in a conversation about starting a business, I was always asked the same question: "do you have a business website?"


I had to move my business forward despite these obstacles - I couldn't let all of these obstacles deter me.


So, I kept opening those 30 day trial accounts, and I kept giving it a try.

But so much was missing...and I really wasn't willing to invest in learning all million-and-one tips-n-tidbits involved in getting my website up and running 101."



But then I bumped into the most life-altering web services out there.


I bumped into a website company called sitesell.com.

They promised to hold my hand and give me step-by-step instructions on how to create a site that customers would crave and Google would support.


I'd have to admit that I was very skeptical at the beginning.


First, I felt like my hands were tied…


They sounded like they would offer me real stab at getting my business website up and running without having to learn all of that techie stuff.


They also showcased successful case studies from people who were just like me - people who were trying to get their business off the ground.
But here lies my conundrum:
I wanted to preview what this site was about without paying for it up front, but I couldn't.

This meant that I had to pay first, preview second.


Then I thought about all the time I had wasted, and all of the energy and effort I had put into all of those 30-day trials…only to walk away dismayed...and still very frustrated and clueless as to how to realistically build a website that reflected my voice and supported my business.


So, I decided that I would just have to give SiteSell a try, and if it didn't work out, then I would just have to request my money back.  Besides, my experiments with all the other 30-day free trial offers never worked and SiteSell's price of just pennies a day sure beat having to pay someone to build my website for me.




So I took the plunge, and...


I am enjoying every minute of it.

They have such a supportive staff and oooooh the hand-holding support they have in store for you is beyond words.

Also, you are immediately taken in by this immense community of business owners who are much like yourself - people committed to making their business work.


If you are still struggling with how to make a business website that will actually support your business, then I'd recommend you seriously think about giving sitesell a whirl.
How to Make A Business Website: My Recommendation.
Give SiteSell a try.

If it's not for you, then ask for your money back …And they will bend over backwards to give it to you.


How to Make A Business Website: My Caution.
Building a solidly performing business website is not for the faint of heart.

It's for those people who are serious about using the website as a business vehicle.

It will require that you devote your time and energy into bringing your website to life.


.


---
It's Time. Find Out What You Should To Get Your Business Website Up. Your Answer To "Where Do You Go To Don't Give Up. Create A Website For Your New Business?" Is Right Around The Corner.


Web Builders. Look For A Web-Builder That Will Foster Business Growth. Business Website Builders - Reviews 
How I Built This Site. Find Out What I Used To Get This Business Started.

Learn How To Design Resource-Rich Web Page. The Danger of Letting Them Leave Your Site Empty-Handed. 

Build An E-commerce Site. How To Build An E-commerce Web Site That's Sure to Excite, Delight, and Get The Sale.

The Power of Using the Right Keyword. Learn What it Takes To Build a Website That Draws Traffic.

Attracting Visitors to Your Site. How to Start A Business Website That Will Make Your Web-Visitor Remember You At "Hello".