Learn What it Takes To
Build a Website That Draws Traffic.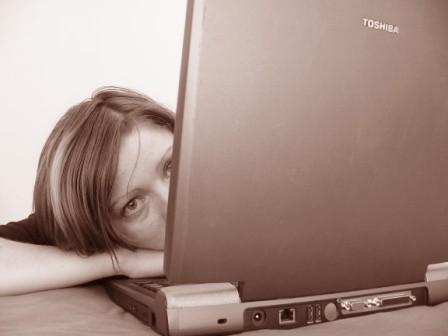 Meet your web-searcher.
She's desperately searching for a site that gives her solutions. And you've designed your site with her needs in mind.


Too bad you didn't use the secret ingredient needed to build a website that draws traffic.


Your goals as a new business owner is to build a website that draws traffic
However, you have launched your business website into existence, only to find that no one is coming to visit.

And to make matters worse, Mr. Google doesn't have a clue that you exist. How is it that you can get him involved in your site and actually route visitors your way?
What should you do? 

How is it that you actually can build a website that draws traffic your way?

The secret behind website success is to know how to write articles that Google searchers are avidly searching to find. 

It's really about finding a way to write an article that focuses on keywords that actual searchers are using.
Let me give you an example to illustrate this point.

A few months ago, I experienced the most agonizing pain that I have ever experience in life.



This pain was more painful than childbirth or major surgery I had experienced.


And as the days, weeks, and months progress, this pain heighten to the point that I could no longer sleep at night or even make it through a day.

It was during these moments of agony that I crawled to the computer and typed in keyword phases that would help me to restore my sanity.


I used terms like"toothache symptoms" and "toothache pain".


I clicked through those pages looking for relief.


I couldn't find anything…but I was a woman in pain on a mission. I could not give up…I would not give up.  I tried it again: "toothache relief"…(still nothing yet…but almost) 


Then…I did it! I hit the mother-load.  I found the treasure that I had been searching for: (ahhhh).


I searched using the term "toothache pain remedies".  And…man, oh, man was I ecstatic...some kind webmaster had created a page with me in mind.
I was presented with pages and pages of testimonial from people like me. There, right in front of my eyes were other toothache-pain people who had also experienced the agony of a sinus-induced toothache. I was met with story after story of people who experienced the same pain as I have. I also was presented with solution after solution to solve my very targeted problem. 
You may wonder, "Well...what does that do with getting visitors to my website?"

Glad you asked.  Let me fill you in on a little secret on what it takes to build a website that draws traffic. 
You have to look at building a website that draws traffic from the searchers point of view.

I was looking for pain relief and a way to end my toothache agony, and I wasn't going to give up until I found a solution.



I used many different keyword phrases.


I used four different searches, and the four different searches yielded four different types of pages.


I, the searcher, kept searching Mr. Google until I could find a page that gave me what I was looking for:   "toothache symptoms",  "toothache pain", "toothache relief", "toothache pain remedies".

As a searcher, I did not think very carefully about which terms I used...I just wanted a targeted solution.
But as the website designer, you don't have that luxury.
If your goal is to build a website that draws traffic, then you have to think very carefully about the terms you use.
For example, If you were the site owner of a great product to end the midnight-toothache-blues, 
then you would have been able to sell me anything...I was extremely motivated to buy.


Because all I needed was something...anything...that would solve my problem. 


What You Need To Remember When Building A Website That Draws Traffic
The first step build a website that draws traffic is to ensure that you select the right mix keyword terms to help your visitor find your site during their focused-searching time.
To successfully build a website, you must do what all other great, heavily-trafficked websites do: build a website that draws traffic and captures the attention of your visitors by:
Ensuring that they are greeted with a website that gives them the solutions they are desperately searching for, and


Wishing you great web success!

Signed: Latarsha Lytle, MBA, your business strategist and motivational coach
---
Read More About What It Takes to Build A Website That Draws Traffic.
Design A Site They Will Click Through. Crack the Code. Learn How to Design a Web Site That Gets The Click.


Learn How To Design Resource-Rich Web Page. The Danger of Letting Them Leave Your Site Empty-Handed.


Build An E-commerce Site. How To Build An E-commerce Web Site That's Sure to Excite, Delight, and Get The Sale.


Create A Business Website That Will Help Your Business Grow. Learn What I Did To Make a Business Website That Attracts Web Visitors From Around The World.


It's Time. Find Out What You Should To Get Your Business Website Up. Your Answer To "Where Do You Go To Don't Give Up. Create A Website For Your New Business?" Is Right Around The Corner.


Web Builders. Look For A Web-Builder That Will Foster Business Growth. Business Website Builders - Reviews


How I Built This Site. Find Out What I Used To Get This Business Started.


Attracting Visitors to Your Site. How to Start A Business Website That Will Make Your Web-Visitor Remember You At "Hello".