Roles of Technology In Your Business Communication.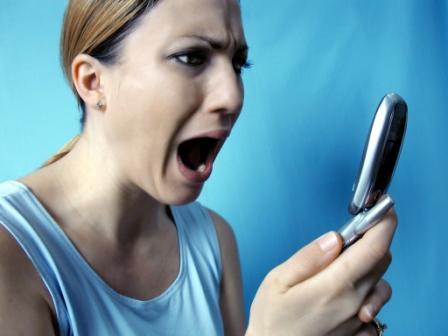 The roles of technology in your business communication should strengthen your relationship with your customer - not weaken it.
Roles of Technology in Business Communication: Makes Your Life Easier.

You must take the role of technology into consideration during your business design stages. Technology exists to make your life as a new business owner easier, but if you are not careful, technology can overtake it's role and begin to wreak havoc in your organization.  Thus, whenever you start to invest in technology,
Make sure it helps  your business run more effectively, and that it's not implemented just for the sake of having the newest, and coolest technological wizardry. 



Also, makes sure that it  enriches your relationship with your customer, giving them multiple communication channels to maintain contact with you.

Roles of Technology in Business Communication: Using It To Strengthen Your Relationship With Your Customer.
Technology  also exists to make life easier for your customer.  Technology works around the clock to give you access to your customer and give your customer access to you.  Thus, you will need to use it strategically.


Do not bombard your customers with intrusions and distractions.  This will make it hard for them to justify continuing their relationship with you.


Do not overuse it to elbow your way into customer lives - if it's too obstrusive, then they will flee.


Technology should never replace much needed human connections.  


Allow your customer to make a choice in how you contact them. Give them a simple way in - and a simple way out.
Roles of Technology in Business Communication: Using It To Communicate Internally.

Technology also helps you to strategically grow your business helping you to streamline your internal communication efforts.  
It gives you a way to ensure that everyone in your company is on the same page.  Some common ways to to use technology to strengthen your internal communications are:


1. Set-up a Network.
Network is jargon for creating a way to get a group of computers and other devices to talk to one another. 


Oftentimes networks are set up to allow your employees to have access to shared documents and applications. 


Once the network is set-up, all of your computers, printers, and other devices will be able to interact with any other device on the network.


2. Set up an Online Company-Based Information Portal.
The company portal is often referred to as an intranet.  An intranet is a internal website that is specifically designed for you and your employee's eyes only. You use it as a way to:

communicate between employees,


post shared information,


publish company-related memos, and


to give your employees access to relevant business information.



Roles of Technology in Business Communication: Using It To Make Your Business Run Smoother.

The roles of technology in your business communication play an integral part of your overall business strategy.

Read more strategic business startup tips below to ensure that you set up your business with success in mind.


Business Survival 101.
Why Is Making a Difference The Important First Step ? Business Survival 101
Start A Business With Confidence. How To Start Your New Business With Confidence

Preliminary Market Analysis. Finally...A Gauge For Your Potential To Succeed. What Is Preliminary Market Analysis?

Overcoming Sales Objections. Got Sales Blues? Learn The Secret Ingredient To Overcoming Objectives in Sales.


What Is Good Customer Relations? Give Your Business The Edge It Deserves. Adopt A Customer-Focused Perspective.


Growing Your Business. Learn How Your Market Position Impacts You Ability To Grow.


The Key To Pricing. The Purpose of a Business And The Role Of Price.


Importance of Organizational Purpose. How Important is Your Organizational Purpose? It Frames The Foundation For Your Success.