Think Strategy:  7 Tips To Consider If You're Looking To Start An eBay Business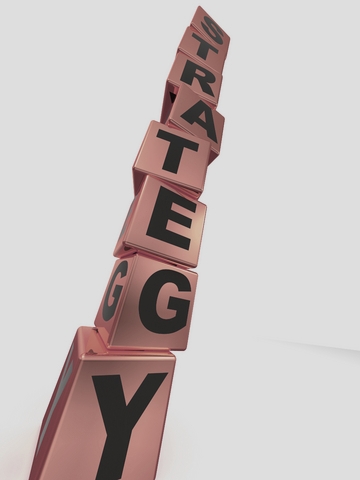 Uncover 7 critical the steps you need to consider when you start your eBay business.
Starting An eBay Business Is Serious Business
In it's glory days, starting a profitable eBay business was simple. You simply tried to sell "stuff" on the site. You took pictures of your items, posted them, and then sat back and waited for someone to push the buy button.
And boy, they did. It was amazing how quickly many early eBayers found profits success with such a simple system. Today's eBay business is not that simple. However, with a little bit of planning - and strategy - you might find that there is still enough time for you to start a successful eBay business.
The Reality Of Starting An eBay Business - You've Got To Stand Out From Other eBay Businesses
Starting an eBay business isn't difficult, standing out from the other eBay businesses is.
With the current economic situation, more and more people are looking for ways to make money, and that has lead them to the internet.
Some people take inventory of what they currently have in their home that they can make money with.
While others will look at getting a membership with a wholesale supplier.
eBay Business Truth - If You Want To Succeed In Your eBay Business, You've Got To Proactively Plan For Your Success
The key to your success is to proactively plan your eBay business for success by never forgetting 3 key factors to your success.


Research current trends that will help you to determine what customers are actually buying from eBay. Plan to use eBay to make money. Sell what you know eBay customers will buy.
Determine which prices/shipping conditions you will need to offer your customers to make them want to buy from you while allowing you to earn a profit.
Pre-plan how you will ensure that you will satisfy your customers and build a solid reputation as an eBay seller.
Start eBay Business Step 1 - Determine If You Truly Have What It Takes To Run A Business
Let's discuss this up front - If you don't have any business knowledge, aren't reliable and are rather "scattered" at times, then starting an eBay business may not be the best idea for you.
Success In An eBay Business Requires That You Think Through How You Will Design Your Ebay Business To Keep Your Customers Satisfied And Make Money At That Same Time.
An eBay business is one business where your performance will dictate your success.
If you don't deliver, and you are not responsive to your customers you are not going to get positive feedback which is going to hurt your business.
Start eBay Business Step 2 - Make A Plan
Most people will tell you that to start a business it is important that you create a business plan.
When it comes to eBay you may also want to think about creating your life plan.
You need to be passionate about the business you are starting, you need to know what your goals are with the business, where you want to go and how you plan on getting there.
Start eBay Business Step 3 - Register with eBay
If you are sure that you want to start an eBay store then you need to register with eBay as a seller.
This is a pretty simple process, you go to eBay.com and click to sign up as a seller.
You will need to have a user name and a PayPal account.
eBay offers step by step instructions so there is nothing to worry about there.
Start eBay Business Step 4 - Begin Your Research To Determine What You Need To Do To Get The Most For Your Money
Do not skip the research step - researching product ideas - and where you will actually get your products - is instrumental to your success.
What products are you going to sell on eBay?
Are you considering drop shipments?
Will you need to keep an inventory of your own?
Will you join a wholesaler merchandiser or create products of your own?
Also, find a place in your home to store your inventory if you need to and if you don't have the room a small rental storage area is a better investment.
During Your Research Phase, Create A Policy That Will Help You To Resist the Urge To OverBuy
When starting an eBay business, one of the most dangerous things you can do is to overbuy. To make sure you get the most out of your money avoid tying it up in excess inventory and warehouse space.

In other words, don't buy what you don't need.
Start eBay Business Step 5 - Determine How You Will Accept Payments
Many new eBayers start their eBay business by accepting payments through PayPal.
You can set up an account for free and if you set up a business account through PayPal it will help you decrease your costs and allow you to accept credit cards as well.
Also, if you choose to use PayPal, you will not need to set up an merchant account at your bank, but you can tie your personal bank account to PayPal, should you need to, to transfer funds.
PayPal also offers debit cards and credit cards.
Start eBay Business Step 6 - Pay Special Attention To How You Will Appeal To Your Targeted Niche
You want to encourage repeat business and the best way to do that is to show your customers you care that they had a good experience with you. Pay attention to the look and feel of your eBay store pages, and the way you package the items customers buy.
Start eBay Business Step 7 - Test Your Business Idea
When starting your eBay business, conduct a few first-run experiments to determine whether the fixed price model or the auction model works best for.
The only way for your to figure this out is to experiment with both and see which yields better results.
Start eBay Business - The Bottom-Line
By conducting the proper research, and factoring in the ebay selling advice that you get from veteran eBayers, you'll get a better idea on whether you should start an eBay business and whether your eBay business will have what it takes to turn into a successful money-making business.

Give yourself a business boost by planning out - in exact terms - how your eBay business will operate and how it will actually make money.
Take The Time To Determine Whether Your eBay Business Idea Is Both Feasible And Profit-Worthy
For many people, starting an eBay business sounds easy and exciting.
However, there are no guarantees that you will succeed at starting an eBay business.
You've got to factor in the cost of doing business with eBay, shipping costs, and whether it's truly feasible for you to find customers that actually want what you are selling.

During your eBay business startup phase, plan how you will mitigate risks and actually keep your business running at a profit.
Here's To Your Success With Finding Small Business Ideas That Fit Your Passion!
P.S. Here's A Few More Tips To Make Your Search For A Small Business A Success...