Why Do We Study Trends? To Build A Business That Will Sustain Through Time.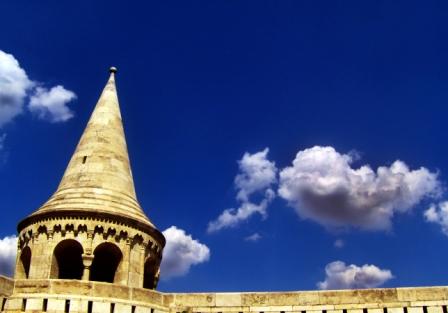 The question: "why do we study trends?" has one
key answer: to help us start a business that
maintains it's success through time.



1. We Study Trends Because They Indicate Changes On The Horizon That Could Impact Your Business

As a business owner, you have to embrace the following truths about change:
Change is inevitable.


Change is continual.


Change shapes our lives and our world.


Change impacts your business .


Change opens and closes business opportunities.




3. Study Trends Keep You Abreast Of Changes That Will Shape Your Business And The Lives Of Your Customers In The Next Ten To Twenty Years

If you business does not react to those changes, then you will find yourself out of business.
Your business does not exist in a vacuum.


Your business exists in a world that constantly changes and rearranges itself.

When You Begin Studying Trends, Future-Proof Your Business By Taking These 3 Steps

When looking through trends, challenge yourself to look beyond the fads and latest crazes, to see longer-lasting trends.


Look for the patterns of change.  Put 2-3 micro-trends together and see if they indicate a bigger trend on the horizon.


Proactively design your business efforts to take advantage of trends. Design your business with a mindset that allows your business to fluidly evolve with change.


2. We Also Study Trends Because They Help Us Spot Hidden Business Opportunities Both Locally And Abroad


Studying trends may alert you to a business opportunity that matches your passion, desired lifestyle, and expertise to a core audience who are hungry for your business.


These changes may reveal a business you can start that serves changing needs in your local community.


These changes may also reveal a business that may fit the needs of a certain sub-population that spans across the U.S
Below are a few current social trends happening now in the U.S.  You can take any one of these trends and design a business that will fit with them.


Study these trends and see if they point you to opportunities that fit within the scope of your passion and expertise.

3. The Bottom-Line: Studying Trends Help You To Continuously Evolve Your Business Approach

Trends indicate change. Your business either must respond to change or face death.

Stay connected to current trends,


Evaluate the impact that current trends will have on your business as well as what you will do to react to those trends .

---


The question: Why do we study trends? The answer: They point us to new and emerging business opportunities.
Scan Current Trends. Why Do We Study Trends?


Scan Current Events To Spot Open Opportunities. Scanning Current Trends Uncovers Creative Ways Make Extra Money.


Find Small Business Ideas To Fit Moms. Find Work At Home Business Ideas Just Right For Moms.


Scan Global Trends To Find Imaginative Business Idea. Find Ideas For A Small, Start Up Business. Let Your Imagination Run Wild.