How to Start Your Business And Become Known By Finding and Following Your Passion.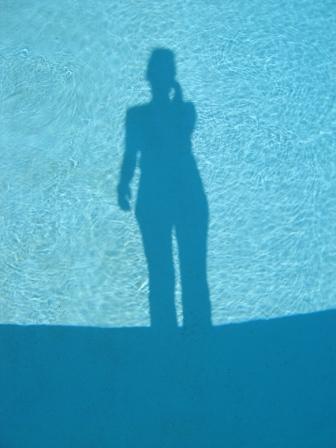 Your question: how should I start my business? Is it tied to finding my passion?
My response: "Your quest to start your business begins with finding your
passion and purpose...which is where I step in."

My Goal Is To Guide You Through How to Start Your Business And Become Known By Finding and Following Your Passion.
Hello. Glad you stopped by.
I created this site as a motivational guide that points you to how to start your business and become known by finding and following your passion.



My goal is to give you sound advice about starting and running a business:


that will fit into the context of your life,
stir your passion,
serve your purpose,
earn you money, and
allow you to leave your impact on this Earth.
My Story. How Did I Start This Business? And What I Did About Finding My SweetSpot.
My life was made with purpose, and for way too many years I sat on my gift.
I finally decided to push past the blocks, and walk into my own SweetSpot:
Helping to breath life and fire into the entrepreneurial dreams of women who know that their life was made to do more – to do something great.
My Challenge: How Could I Start This Business? And What Could I Do About Finding A Way To Get Through The Obstacles.
Now, don't get me wrong.


I had to learn how to fight my way through my circumstances and prepare to walk into my future a success.
I rolled up my sleeves,
humbled myself before God,
I came out on the other side as a certified coach, equipped with
a coaching certification,
an MBA,
and second Master's in Marketing.
I am now honoring my promise to God that I would do as He has instructed me.
I can't leave the world the same as when I found it.

I want it to be said, that I came, I saw… and I left an impact.
How Will I Help You Start Your Business? It Starts With Following Yourself And Finding Your SweetSpot.
I want it to be said that I came, I saw and I helped you to
find your gift,
put it into words, and
package it in such a way that you are finally able to become known for that THING you need to be known for.
I have a
TenderSpot in my heart
centered on helping you walk into your future and helping you to walk into your SweetSpot and
Push through the naysayers, and
Crawl those blah life-moments and
Re-connect to your kid at heart,
Use your life purpose to start a business that makes a difference,
Make it to the edges of your success by taking the first step your journey,
Walking into a fulfilled and successful future.
And accomplishing all those goals that are hidden within the your heart, given the context of your reality.
How Should You Use This
Start Your Business
? Start With Looking Around And Finding Links That Will Guide You Through Your SweetSpot Process.


And before you leave, browse around a bit, and hopefully you leave feeling confident by taking away these three three things:


The understanding that you must use your today to define where you will be tomorrow .
New business ideas for your small startup will never come to you if you can't find a little peace of mind and a hardy sense of sanity.
Oh, and just in case you were wondering,
I am available for hire
.
I am a motivational speaker, ideal for woman groups.
I also host a few ongoing business or career-focused success-circles and seminars.
I also provide one-on-one personal coaching and consultation sessions for women looking to start a new career or business.
Wishing You A Fulfilled And Vibrant Life!

Signed: Latarsha Lytle, MBA, MA, CC, your admirer, strategy partner, and biggest fan.
---
My Life Was Made To Inspire, Uplift, and Give Strategic Direction. Be Inspired. Look Below To Find Articles Meant To Inspire You And Move You Forward.



Learn About The Author Behind This Site.
How to Start Your Business And Become Known By Finding and Following Your Passion.
All Good Business Must Start From The Heart. How to Start Your Business With Nothing But Your Heart and A Dream.


Hiccups Happen. The Strategy I Use To Move Forward Despite Prevailing Problems. Hiccups Happen. Overcoming Life Problem's Is A Part of The Business Startup Process.


What is The Greatest Piece of Advice That I Can Give Any New Business Owner? Advice For Starting Up Your Small Business - Keep Reaching Forward.


What is The Biggest Trap Every New Business Owner Must Overcome? The Danger Inherent In Maintaining Your Will Of Procrastination.


What is My Advice For Pushing Through Those "Blah" Moments? Hold On. Channel Your Energy Toward Building A Business Known For Helping Others and Making a Difference.



What Is My Advice For Dealing With The Feeling Of Being Overwhelmed? The Keys of Success For Your New Business Is to Greet The Feeling Of Being Overwhelmed With a Healthy Dose of Humor and Sanity.