eBay Business Strategy - Top 10 Insider Tips From The Pros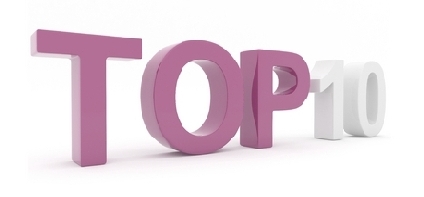 Discover the top eBay business strategy tips and advice from the pros that will help
you to avoid making costly mistakes during your eBay startup phase.
&nbsp
eBay Business Strategy 101 - When You Start Your eBay Business Do It How The Pros Do It
&nbsp
The key to running a successful eBay business strategy - having an effective strategy to promote your business, market your business and keep your customers coming back.
Below are some of the most effective strategies of successful eBay business owners.
&nbsp
eBay Insider Tip 1 - Start Your Business With What You Have
&nbsp
Don't be overtaken with the ideas of being a millionaire with what you are selling on eBay. Yes you can make money on eBay, and many people make a very decent living selling on eBay it isn't going to happen overnight.
The best eBay business strategy advice is to do whatever you can to avoid making costly mistakes during your eBay start-up phase. You are going to make mistakes in your first few transactions, just make sure you aren't going to make expensive mistakes.
eBay Insider Tip 2 - Perfect Your Photography
Make sure that you are posting clear and define photos of your items. You don't need an expensive photography studio; you can place the items on a white piece of paper or near a well lit window. Never try to sell an item without a photo on eBay.
eBay Insider Tip 3 - Offer The "Buy It Now" Option
If you are using the auction method, it is recommended that you offer the buy it now option because in most cases a person that really wants the item doesn't want to wait 7 days to see if they are going to get it.
This is why bidding wars typically take place the last 24 hours of an auction.
eBay Insider Tip 4 - Auction During Peak Times
Again, if you are using the auction model for selling items make sure you are ending your auction during peak times. In other words, when you set it up you don't want your auction to end in the middle of the afternoon when people are still at work.

Make sure your auction ends between 6:30 and 8:30 pm and you also know that Monday and Tuesdays are the highest internet sales days.
eBay Insider Tip 5 - Pay Attention To Shipping
Keep this eBay business strategy at the top of your mind at all times. A big mistake that many new to the eBay business world make is not estimating shipping cost accurately.
Visit the US Postal Service website to double check shipping costs, and if you still aren't sure you can add a dollar or two to be safe.
eBay Insider Tip 6 - Choose A Three Day Sale Over A Seven Day Sale
If you are using the auction sale method you will find that a 3 day sale will typically earn you as much money as a 7 days sale.
eBay Insider Tip 7 - Reply To Email Questions Promptly
Don't make customers that are interested in your products wait for a response to questions about your product. Customers are more likely to buy from people that they feel make them a priority.
eBay Insider Tip 8 - Details, Details, Details
A key eBay business strategy that separate the eBay winners from the losers can be measured by how descriptive the item description actually is - the more detail you offer, the higher your chances for success will be.
Don't just list a shirt as a piece of clothing. Be specific so that people know exactly what it is you are offering. For example, if you are selling men's pants, then say so: state that they are men's pants, the type of fabric, the color, the size and the designer.
eBay Insider Tip 9 - Honesty Is The Best Policy
If you are selling used items, make sure that you are as honest as possible about that product.

You can say things like "like new condition" avoid saying things like "a few weeks old," especially if you don't really know how old the product is.

eBay Insider Tip 10 - Ship Promptly
Make sure that you are sending out purchased products as quickly as possible. This is THE eBay business strategy tip that will help you to build a solid eBay seller reputation.
Customers don't want to have to wait a long period of time for products they have paid for.

If you tell them the item will be shipped within 3 days make sure you ship it within 3 days.
Here's To Your Success With Finding Small Business Ideas That Fit Your Passion!
P.S. Here's A Few More Tips To Make Your Search For A Small Business A Success...