Look For A Web-Builder That Will Foster Business Growth.

Business Website Builders - Reviews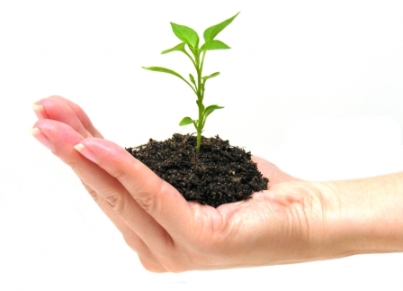 The Problem - You Need A Website...Like Now
As a business owner, you have more responsibilities on your plate than you'd care to think about, but you're feeling pressed to get your business website up and running.It seems like every time you tell someone about your new business, you are ask the infamous question, "do you have a website. "

You fumble around for an answer and resolve that it's really time to take the plunge and get a business website - and while there are many options on the market, I want to provide you with a review on my favorite business website builder - SiteSell.
SiteSell.com - Initial Reaction
As I read through their website description and it seemed like they really knew how to help you build a website that could grow into a successfully sustainable business. Though it took me awhile to get through their information, it felt like they would be there to hold my hand and teach me, step-by-step what it takes to build a business website that would attract customers, an be found by the search engines.
SiteSell.com - Pros
At the writing of this article, their pricing is: $299 annual flat-fee (or 29.99 monthly), for comprehensive step-by-step web-building, search engine marketing, link-building, and keyword optimization tools and support.


They offered a money-back guarantee. So this meant, I could try them and then cancel it if I couldn't figure out how to make it work.



It seemed like they had a lot of people who were doing so many different things with their websites.



They promised to give me everything I needed to get my website up and running, get found at the engines, and to attract traffic.



I didn't have the first clue as to what it really took.This promise gave me peace of mind because I had come to the realization that, though I really wanted to have my website up and running as soon as possible, I felt like I really had nothing to loose. I needed to just try them and see where it would take me.
SiteSell.com - Cons
The biggest con for me was that I had to buy it to try it.

I had become spoiled by all of the other Web-builders and the fact that they let me play with their templates up front.



So this meant that I would have to pay for it up front, and then ask for my money back if it really didn't work for me.



SiteSell.com - The BottomLine
At this point in the process, I had to move forward. My website had to be built. And so...I made the leap and haven't looked back every since. (You can click here to read the story of how I built this site). It will work for you as well if you need a comprehensive all-in-one web tool and a step-by-step guide that will:
Lead you through selecting the right keywords,



Help you to get your site recognized by Google,



Support you in building a website to evolve with your growing business.



Lead you through the process of using your website to earn multiple income streams.



Give you support and hand-holding to ensure that you are doing what it takes to build a business website, that can support your business, and help you grow your business into a successfully sustainable and evolving entity.
Give you access to a community of like-minded business owners who are also building their websites to support their growing businesses.


Here's To Finding The Right Website Builder For Your Business,

Signed: Latarsha Lytle, MBA, your business strategist and motivational coach respond or create a market need
---
It's Time. Find Out What You Should To Get Your Business Website Up. Your Answer To "Where Do You Go To Don't Give Up. Create A Website For Your New Business?" Is Right Around The Corner.

Web Builders. Look For A Web-Builder That Will Foster Business Growth. Business Website Builders - Reviews

How I Built This Site. Find Out What I Used To Get This Business Started.

Learn How To Design Resource-Rich Web Page. The Danger of Letting Them Leave Your Site Empty-Handed.

Build An Ecommerce Site. How To Build An Ecommerce Web Site That's Sure to Excite, Delight, and Get The Sale.

The Power of Using the Right Keyword. Learn What it Takes To Build a Website That Draws Traffic.


Attracting Vistors to Your Site. How to Start A Business Website That Will Make Your Web-Visitor Remember You At "Hello".