3 Pieces Of Advice That Might Make Your Efforts Of Building An Online Presence Better
by Stacy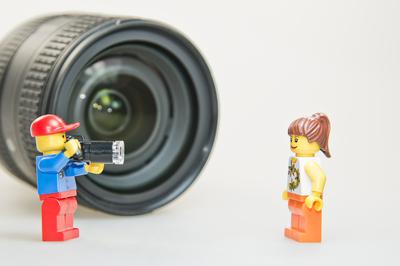 Learn from my mistakes: building an onlline presence requires stamina and strategy and the tenacity to be involved with your audience.
What I Have Learned (The Hard Way) About Building An Online Presence
I have owned my website for four years now, though it is not my first site. Back in the day, one would simply tag a site properly with keywords and enter it into search engines to be listed and hope for the best, optimizing word order to better mimic a person's search.
With the intricacies of today's search engines, however, countless aspects of your site are taken into account when determining its relevance.
This means that another type of war must be waged to make sure your site is on top, and it requires you to really get your hands dirty.
The following are three of my best tips to get your site off the ground.
Embrace Social Media And Weave It Into Your Goal Of Building Online Presence
This is the age of Facebook and Twitter - embrace it.
While this may not last forever, companies are riding their popularity to advertise their product.


Even brands of peanut butter and ink pens have their own stake in the social network. Your website should too.


Not only does it show that your content is modern and mainstream but also gives the community a way of getting involved and speaking their mind.


Both Facebook and Twitter give the appearance of interaction between you and the reader and this has a tendency to draw in an audience.


They are also a great way to remind people of your site's existence by posting news updates, breaking news or even personifying your company by just talking to the viewers.
Building An Online Presence Requires A Long-Term View
Never let your page stagnate and never give up.
When a person visits a site that does not seem active, they assume that it isn't.
It is similar to walking into an empty house; if the candles are lit, they know someone lives there. If the lights are off and the house is covered with dust, they assume it's empty.
If you timestamp your posts, keep them up to date. It isn't difficult to put your twitter stream on your main page to show that there is life in your site.


Even sites like Tumblr allow you to post at a designated time.


That means if you are going on vacation for a month, your social network can make the posts for you whenever you please with you miles away from your computer.
Get (And Stay) Involved With Your Audience
The most important part is to get involved with the audience your web site is striving to attract.
Have a surfing website? You should be relatively active in popular blogs or forums related to the surfing community.
While you should never spam your site without provocation; if somebody asks for more information on a subject that you cover on your own site, respond a little and post a link to your site.
Be sure to never spam your website on forums without there being a reason; this is not only frowned upon by the readers but oftentimes against site policies. In anything you respond to, you should set a signature for yourself that politely advertises your web address with a short description.
Remember, The Key To Success Is Your Involvement!