5 Things I Wish I Had Known Before I Spent Money On Buying Ads To Increase Traffic To My New Business Web Site
by Glen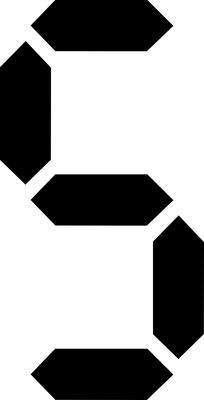 When I Started My Website, I Thought It Would Be A Breeze Getting Traffic To My Web Site
As an independent IT consultant, I've had my own website for a couple years now.
In the beginning, I *thought* I was going to have to do something to generate traffic and clime to the top of the search results.
1. Buying Ads To Get Traffic On Your Website Isn't Always As Easy As It Looks
I tried taking "the easy way out" at first, and using ad networks such as google AdWords.
I wasn't getting leads there, so I tried using google analytics to see if I could pinpoint any issues with my site.
Nope, people were looking, and spending a decent amount of time doing so, but I was literally spending more money on ads than I was making from actual customers.
In the end, I think I spent around $500 over a couple months before giving up on that route.
2. When Looking To Get An Increase In Web Site Traffic, Look At It From An Outsider's View
After admitting defeat, I spent a couple weeks thinking about other routes to get customers.
Interestingly enough, I think my mistake was buying into the standard model of paying for being at the top of Google/Bing/Yahoo, instead of looking at what I and my friends do as consumers.
Seriously, how many times do you click on an add in Google?
How many times do you call someone because they had the biggest color add in the phonebook, or because you saw them on a billboard?
3. When Looking To Promote Your Web Site, Think "Local"
Although ads can give me ideas, I decided to look for a local place where I can go, and choose whoever is the least expensive while still looking reputable.
I already had the reputable look, but how was I going to get advertised locally?
4. Setting Up A Google Place Page Was Free For Me, And Gave Me The Much Needed Increase In Web Site Traffic I Was Looking For
Setting up a google place page was FREE, and got me listed as a business on google maps.
BAM, in one week, I tripled my business by doing something that cost me nothing.
5. I Got Even More Web Traffic When I Begin To Promote My Website On Facebook And Promoting Contests And Give-Aways
After that, I started getting my friends on Facebook to like my business page, and then started doing giveaways based on them getting new people in the area to like the page.
The items I gave didn't cost me too much: they were just little items, where I'd give one away for every 50 likes.
Instead of spending dollars per a click of an ad, hoping that would translate to a like, and hoping *that* would translate to business, I was spending pennies per a guaranteed like, and most of those slowly turned into business over a couple of months.
Those Tips I've Shared With You Have Increased My Web Site Traffic 20x
All in all, I haven't bought a single ad in over a year, have about 20x the business I did when I was spending on ads, and yet I pay about 90% less marketing myself than I did when I had adds.
Oh, and my biggest regret? Realizing that for a small upstart, the best and fastest sources for customers can sometimes be the cheapest.