6 Simple Things I Wish I Would Have Known When I Started My New Business Web Site
by Ainsley
(Boston)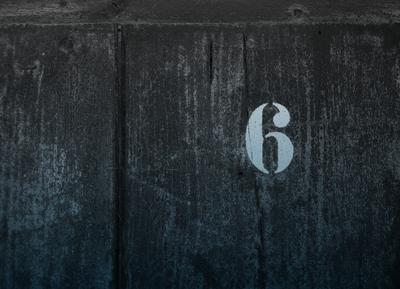 It Was Over A Year Ago When My WebSite Journey Began (And Boy Have I Learned A Lot About Getting Website Traffic To My Site Since Then)
So you have your own business and decided to start a website in order to connect with your customers.
Maybe you hired a website designer or plan to use one of those DIY (do it yourself) website builders, which is what I did. When you decide to do it yourself, you pay literally a fraction of the price it would have cost you to hire someone.


I have had my website for over one year. I decided to start one because I felt that I had to embrace technology in order for my business to be competitive.


Also, I planned to use it as a platform for potential customers to obtain all the information they needed.
My Web Lesson 1: On My New Business Web Site Opening Day, Droves Of People Didn't Just Show Up - Many Didn't Even Know I Existed
I had expected that a lot of persons would have gone to my site but after a few days of launching it and going over the analytic tools, I realized that no one was coming on to my website. I was very disappointed.
I thought that if I had a website, then customers would surely visit to see what I had to offer. Then it dawned on me that maybe no one actually knew that it existed.
My Web Lesson 2: When Starting Your New Business Website, You Will Need To Find Ways To Drive Traffic To It
I then started to research on the different methods that were available for me to drive traffic to my website.
I placed ads using facebook advertising and google adwords. Then it really took off.
My Web Lesson 3: All Website Traffic Isn't "Targeted" Website Traffic Which Meant All Of My Traffic Generation Activity Resulted In Zero Sales
Placing ads turned out to be a very expensive way to get traffic to my site. Though I got a lot of visits, those visits did not translate into sales.
My Web Lesson 4: Good Ol'Fashioned Offline Brochures, Signs and Printed Promotional Material Can Generate Online Traffic
I put the name of the website on all promotional materials I printed, such as flyers, brochures, signs and banners. This was quite effective and I got more clients this way.
I found that many of my online ad clicks came from people who were simply curious about my site, and they came simply to look around and leave.
But the people who got a flyer offline would they would go to the site for further information, click around, and then eventual buy because they were usually more interested in obtaining the service.
My Web Lesson 5: Looks Matter: Make Sure Your Site Looks Crisp and Professional As A Professional Site Gives Your Audience Confidence In Your Services
If you would like to improve your website traffic, make sure that your website looks professional, even if you are doing it yourself.
Spend time writing effective content and use good pictures.
I am extremely pleased with the way that the website had been able to generate traffic and business for me.
My Web Lesson 6: Don't Wait For People To "Discover" You. Find Ways To "Meet" Them.
I only wished that I had not waited for people to simply stumble upon it.
If you would like to generate more traffic to your website, I would suggest that you use google and facebook advertising, but seek help on selecting effective keywords.