Creativity and Planning
by Jenn
(South Carolina)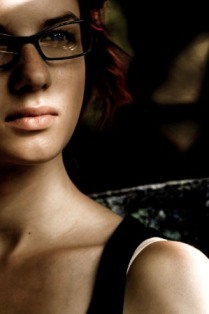 My bottom-line advice: when starting a home craft business,
figure out, up front, how to price your crafts and
services effectively by figuring out how to run
your business without allowing your
business to overrun you.
I have always been told that I have a talent for sewing.


And I agree.

I love to play around with needlepoint, and spend my free time in front of a sewing machine or with an embroidery hoop.


Recently, when my husband went back to school, thus cutting down on his hours at work, we started feeling the squeeze.


I thought, why not turn my sewing into something more profitable?

So I went ahead and did it.

I placed a couple of ads, hung a few signs, and let my kids grade-school teachers know that I was looking to take on sewing projects.


Then things got out of control...Fast!


First, I didn't realize that so many people started to make Halloween costumes for their kids, messed it up completely, and then sent it to me, asking for a quick (and cheap!) fix!

I wanted to help, but a lot of times, I had to buy new material and start over or spend a LOT of time picking out bad stitches.

This was not enjoyable, or particularly profitable.


Then, the teachers started wanting me to do VOLUNTEER sewing projects - costumes for the class play!


I was supposed to buy all the material, do all the measurements, and finish all the sewing.

I said that I would do it, but only if the material and the measurements were provided, and I would need it all within two weeks to have it ready in time.

(They found someone else.)




Then, when I did start getting lucrative projects, I didn't space them very well.


It's one thing to sew when you feel like it, and another to be up at all hours, in the dark, trying to finish delicate embroidery.


I also wasn't setting my prices high enough for the needlework I was doing, either, and then some customers got mad when they came back and I had to raise the prices.


They were still quite reasonable, especially compared to bigger operations, but some people weren't very understanding.


So, it makes sense to target your audience and know what you are going to charge, and how, before you just go out and say, I can sew for you.


When starting a home craft business, take the time to figure out how it will run.


Invest your time in figuring out the how's.
How to price your crafts or service projects for profit.


How to drum up business.


How to schedule projects so that your business doesn't begin overtaking you.
Not only must you plan for the expected...you will also need to plan for the unexpected!


Learn from my mistake...taking the to plan for success and profitability is a requirement for any creative project.




Join in and write your own page! It's easy to do. How? Simply click here to return to The Creative Ways To Make Money Discussion.