Don't Let People Stop you
by joy
(Lagos, Nigeria)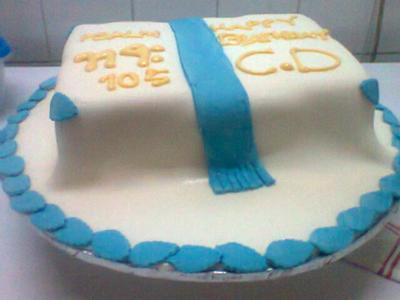 How I Got Started With My Own Baking Business
I learned to bake 13 years ago, after I a painful life event. I learned just to take my mind off the event and soon I found I enjoyed baking. When I learned to decorate with buttercream, I was ecstatic.
I Had A Home Baking Business Dream That Other People's Ridicule Couldn't Squelch
I wanted to bake and make money but people around me ridiculed me. My husband was told it was just a hobby, nothing good would come out of it. He encouraged me to build a proper career.
I got a job and worked for a while. Occasionally I would bake and decorate but I wasn't making any money. Friends always wanted cakes but they were not ready to pay the prices I demanded.
Though It Took Time, My Home Based Baking Business Has Started To Blossom
In 2008, another painful life event forced me to look for additional income. I started to bake again.
This time, I had lots or orders, but I was so caught up in meeting orders, I left marketing to someone else. When she left my business, the orders stopped coming.
Four Years Later, I Am Starting My Business Again.



This time, I will not let anyone stop me. I know I love to decorate cakes. I just need to find my niche and take a course or two to improve my skills.

"Ain't no one stopping me now". Even if they try, I won't listen.