Home Baking Business Is An Affordable Home Based Business Opportunity - Just Make Sure You Check Into The Legalities
by Marie W.
(Texas)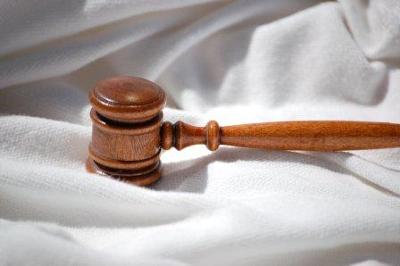 When starting a home based baking business, it helps to think through all of the legal stuff.
Why I Think A Home Bakery Business Makes Sense
A home baking business an awfully affordable home based business opportunity and can be a great way to increase your income.

One of the best things I like about owning my own home baking business is the ability to set my own hours and determine my own business goals.

As my shop has grown I have come to the conclusion that legality is one of the most important things to consider when opening a home baking business.
Why I Started My Home Bakery Business
During my childhood I developed a taste for cakes that were made out of fruit.

Today my business specializes in preparing fruit cakes, and bread treats stuffed with nutritious vegetables.



Many of my customers are people seeking to find an appealing meal while watching their caloric intake.


Additionally many of my customers are elderly people looking for soft bread treats to go with their vitamins.


Over the years I have slowly been able to grow my business and it now includes an outside kitchen.


For A Home Barkery Business To Be Successful, You've Got To Make Sure That Your Business Complies With Your Local Health Board
Though a home based baking business is a very affordable home based business opportunity, it is not without a few requirements.

For instance, one thing that you need to ensure that you do is to make Any home baking business that does not meet the compliance standard will not survive long.

When I Started My Home Bakery Business, I Called My City Health And Safety Inspector To Get The Scoop From Him
I started my home baking business because I knew that a home based baking business was an affordable home based business opportunity that didn't really require much from me since it was something I loved to do.

However, when I was starting out all those years ago I knew I wanted to do things the right way.

I visited my hometown's health and safety inspector and asked him if he could answer some questions for me.

The health inspector not only cordially answered my questions but offered to come and inspect my work sight before I purchased it.

I was shocked at the list of infractions the inspector produced initially but with help from my handyman I was able to bring my home baking facility up to standards.
One Of The Most Important Concepts To Remember When Operating A Home Baking Business Is That Legality Is The Key
By staying atop of legal rules you can give yourself an edge up on the competition.


Knowing that depending on the amount of business you do may eligible for tax deductions aimed at small businesses can be the difference between success and failure.
My Bottom-Line Advice - A Home Baking Business Is An affordable home based business opportunity That Is Definitely Worth Looking Into - Just Make Sure You Check On The Legalities Involved
When working in any food service industry a good bakery owner knows before hand that he will have to pass state health inspections.


State inspectors will commonly fail those whose food test positive for bacteria such as salmonella.


If you fail to operate within the limits of the law you will be quickly shut down.


Also, any home baking business owner should make sure all their staff are aware of the sanitary and health necessities required to make good food.


Join in and write your own page! It's easy to do. How? Simply click here to return to Starting A Home Baking Business - The Discussion.