Crucial Success Tips For Starting A Home Computer Repair Business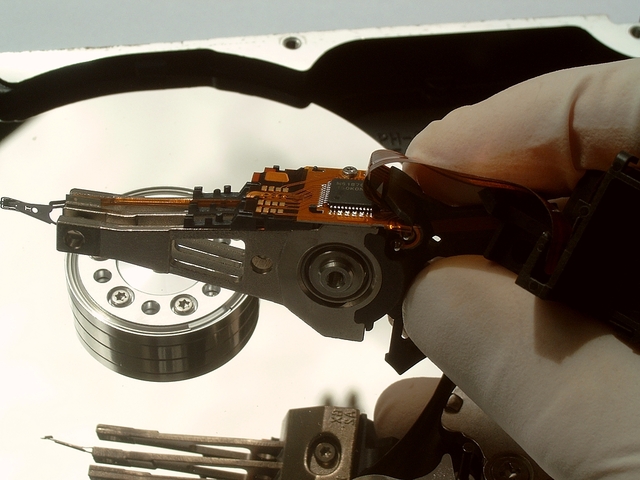 Discover key start-up tips for making your home computer repair business
a success and why patience is a virtue when you hear advice and
tips from a fellow entrepreneur who started his computer
repair business while still in college.
I Started My Home Computer Repair Business While I Was Still In College (Business Success Tips By Keith H., North Carolina)
I started my computer repair business I was still in college. My double major was (big surprise) Computer Science and Mathematics. I decided to start this business as a way to earn a little extra money on the side.
I was working a part time job when I decided to start my home computer repair business. However, my part time job had nothing to do with computers, which is why starting a computer repair business really appealed to me. And, quite honestly, I was trying to find a way to pad my resume went I went to apply for a real job after college.
When I Started My Home Computer Repair Business, I Offered Every Computer Service Available - And, I Man Everything
My small business computer repair business services ranged from building a computer from scratch in the customer's price range to setting up networks and secure servers to simple virus problems.
I would do all of this for a flat rate and worked inside the persons home.

I managed to get a lot of calls due to the fact that I undercut all of the major corporate computer repair places.
When Starting A Home Computer Repair Business, My Advice Is To Know All You Can About The Most Common Operating Systems
My most vital asset during my repair service was my knowledge of Linux, Windows, and Apple operating systems. Additionally I took a Clear modem, thumb drives, and my laptop (w/all 3 OS on it) with me on every job, so if I needed to, I could transfer software or files or virus scanners without much hassle. I also kept a huge collection of various cables and used parts in my car in case I needed one.
My Advice To Anyone Looking To Start Their Own Home Computer Repair Business Is To Be Cautious Of Offering A Flat Rate
At first I had a good time, I was exposed to a range of computer issues. And my customers absolutely loved the fact that I offered a flat rate.
However, I Soon Learned A Crucial Lesson About Quoting A Flat Rate - I Started Getting 'Abused' By My Customers
By abused, I mean calls in the middle of the night.

People asking me to lie to their spouse about how the virus got on their computer in the first place.

Not to mention the people who are never satisfied… The" why is my computer so slow," questions.

"I just bought it three years ago?" Then being accused of making their computer slow and having to explain why their system was obsolete.
I'd Have To Admit, The Flat Rate Offering Made My Home Computer Repair Business Soar, Allowing Me To Earn Decent Money As A College Student
I managed to make around 500 dollars extra a month. Although it was decent money, the irritation just wasn't worth it. So, I quit my business and decided to focus on school.
While I Enjoyed The Flexibility Of Having A Home Computer Repair Business, I Quickly Realized That Sometimes it Better To Work in a Big Business - At Least For Me Anyway
I ended up getting an internship with a tech company that was thankfully paid.
Starting A Home Computer Repair Business - The Bottom-Line: You Need Patience
If you have patience dealing with a lot of people who don't understand how technology works than this is a business for you. Be advised that starting a computer repair business is time consuming.
Think about how long it takes to re-install windows or back up a terabyte.

This is part of your daily routine.
Starting A Computer Repair Business Also Requires That You Charge Your Clients What You Are Worth
When starting a computer repair business, a flat rate may actually make sense for you. But make sure in the end you charge for what you are worth. I was able to make up for the flat rate because most people ended up tipping me between 20-100 dollars depending on what I did for them.
My Advice To You - If You Are Thinking Of Starting A Computer Repair Business, Then Learn Everything You Can About Computing
Before heading into this business I had a strong background in not just computer maintenance, but also programming and electronics. My base knowledge really helped me to troubleshoot effectively.
My Final Advice To You Is To Be On The Look-Out For Computer-Related Deals
Also, learn how to get deals on everything computer related. You can buy stuff on the cheap and mark it up by a few dollars and still be under cost of what retailers sell it for.
Here's To Your Success With Finding Small Business Ideas That Fit Your Passion!
P.S. Here's A Few More Tips To Make Your Search For A Small Buisness A Success...