Houses 1, 2, And 3 - What You Need To Know About Rental Property Investing
by Sandy
(Boiling Springs, SC)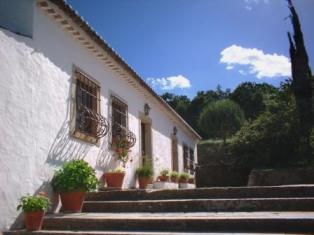 If one of your small business ideas involve buying rental property, then learn from my story, and be careful of older homes when you are thinking about rental property investing.
Our rental property investing step one was purely accidental.


When my husband and I decided to buy a 2 flat home we lived in… We did it FAST.

We had lived there 8 years at that point and our 2nd child was born and raised there at 4 years of age then.

Further I had been running licensed in home daycare for 6 years by then and the owners said buy or we are listing it for sale.

This was the best and worst decision we could have made.



The home was built (the beginnings) in 1888.


2 years later… we were done remodeling the huge porch into a 3rd room, hall and 1st floor laundry.15,000 more in on supplies, contractor fees and happier only to find….

We were going to have to move since He was offered 50% more in income which was more than we made together but….





This move was the beginning of a very expensive rental property investing lesson.


We had to move 800 miles south.

We did this and just rented the flat we moved out of.

Since we were unable to sell it for what we owed.

We bought a new smaller home, and settled in.




Initially, our rental property investing caper worked well for us.


We then felt comfortable for a while.

We had renters move in and move out over 4 years.

We used the great 1st home for tax breaks as we checked on renters and visited relatives often.





800 miles one way was tough but we did it - in fact our rental property investing adventure had proved worth it.


We then bought another house and had mistakenly done the same type of thing to our 2nd home.

We improved it beyond its market value.





Since we were good at buying we just bought again and rented house number two - and this move began our rental property investing downfall.


The 1st house had a ceiling that needed repaired 2 years later.

We were short on cash so we had Mother in Law remove and current renters clean up.




This could have worked but lead in the paint dust during removal made the renters child sick, which turned our rental property investing adventure into a nightmare.


We ended up with lead abatement orders on the property from the county.

Without contractor funds to have the ceiling done, we knew we could not afford lead abatement orders.




Our rental property investing adventure had taken a turn for the worse!


A child was lead poisoned and we had no right to re-rent our property and the renters that were there were withholding rent.

I didn't blame them but we were not allowing anyone to live on our property without paying rent so they moved out.




It was more than 1 year before we could regain the rights to legally rent that property.


We almost were financially ruined.

The house got all new windows 32 of them cost $4,200 plus of our taxes.

Two new garage doors and a back door also.

Then the furnace went out.




By the way we got a grant to pay for the other ¾ of the bill which was over 17,000.


We then got a grant for the furnace to be replaced and they even put in a new hot water heater and insulated the whole house.

We had to not raise the rent for a year because of that.




We sure didn't mind that deal.


Mother in Law also did 11,000 more in baseboard and radiator wet scraping and painting of the whole house.

We still have to maintain ownership for 1.5 years in order to not pay the grant money back.

We also have to keep low and lower income renters as well.

However the grant has helped.





I pray the child overcomes the lead poisoning.


I also pray we get over the financial bump.

The mortgage company took partial payments for 7 of 15 months.

They also added 8,000 to the mortgage when we resumed normal payments to make up for unpaid escrowed funds.



If you are looking into starting rental property investing, then learn from our story.


We are still working hard to overcome this financial problem 3 years later.



The lesson rental property investing here: be careful with older homes.


If it needs work and your not doing it.

Or don't do all work.

Join in and write your own page! It's easy to do. How? Simply click here to return to Effective Business Stress Management- The Discussion.