How To Increase Your Website Traffic And Get The (Right) People To Your Site: 2 Quick Secrets Revealed By A Website Old Timer
by Ron
(USA)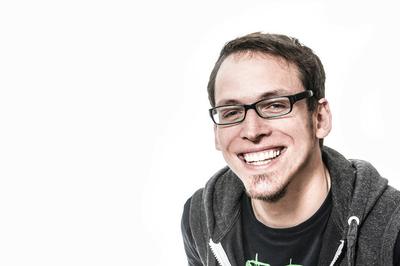 I've Learned The Hard Way - You Website Won't Go Viral Just Because You Want It To
I've been building and running websites for years.
It started as a hobby really, but shot off from there. I think one of the thing that made my site stand out was targeted traffic.
At first I was under the impression that things magically went viral or products, by some miracle, just took off. Almost like flipping a coin - fate as some might say. It took a lot of disappointment along with trial and error to finally get it right.
The Secret To Getting More Website Traffic - Think "Funnel'
Funneling the right people to your site helps to increase your ROI; return on investment.
Doing this is can be as simple as running a few ads on self-serve networks or buying ads from Google, Facebook, or even Pinterest
Using self-serve ad networks lets you get close and personally with the audience that will, hopefully, be buying your product. You get one-on-one feedback in an instant, and in today's market being able to pivot is king.
But buyer beware: running an ad campaign is part art and part science, and if you don't set it up the right way you will blow through a lot of money.
One Other Secret Is To Write/Advertise For Sites Like Quora or Reddit.com
A great website for dipping your toes in the water is Reddit.com and Quora.com.
With millions of unique monthly views, and relatively cheap advertising($20), it allows you to put eyeballs on your page as well as communicate with potential users - via targeting /subreddits/.
My Biggest Regret: Not Fully Utilizing Targeted Keywords Because I Didn't Fully Understand SEO
My biggest regret is that I didn't learn about SEO and ad networks until later on in my web development career. This is how the pros rake in the big bucks.