Sometimes You Look Up From Your Career And Feel Just Plain Stuck...Is A Mid Career Change The Right Move?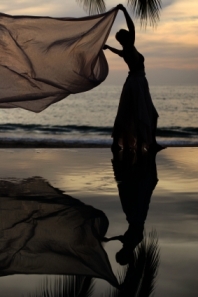 There are days when you will look up and feel just plain stuck. Here's my
mid-career change story and what I did to move my life forward and
re-position myself into a career that makes my heart dance!
Dear All Those Who Are Reading My Mid Career Change Story...
One day I looked up from my current career...and realized that I was just plain stuck.... I need to find THAT mid career change opportunity that will make my heart sizzle.
I was long overdue for a mid-career change...and I knew I could wait no longer.

I had been pondering making a mid career change for awhile and I had come a startling realization that life was just too short to feel like I was living just to be shackled to a job.
I Had So Much Vibrance To Give To The World...
And I had worked too long and hard to stay stuck in a dry life that was being dictated to be me by a job.

I had so much to give to the right business or career change opportunity.

I knew it was time that I found a mid career change opportunity that would allow me to pump myself into it and give me the income I need to live life on my terms.
I Knew That There Just Had To Be A Way To Tie My Passion To My Career (In Fact, That Was My Heart's True Desire...)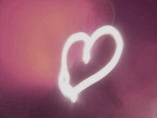 I knew I needed to be pointed to THAT mid-career change opportunity that would give me a chance to do those things that I was craving deep down in my heart.

I longed travel a little, to indulge myself a little, to cherish my family, and, heck, to fly to the moon and back if I want.

Life was just way too short to stay stuck in a job that demanded all of my daytime hours no longer fit into my life or passion.
So Here's What I Did...
I made a conscious decision to make a mid career change that would give me the flexibility and the income flow that I knew I deserved.

I spent time scheduling sessions with Latarsha to help me pinpoint EXACTLY what I really wanted to do with my life and career.

She and I spent worked together to craft a mid career change plan of action that gave me step-by-step guidance on what I needed to do to transition into a career that made me feel more vibrant...and whole.
Latarsha helped me to find my story, and to pinpoint the magic behind what made me...me.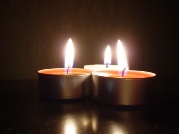 Our mid career change sessions together brought oodles of richness, clarity, and focus into my mid career change path.

And everytime I'm blessed to speak to here about my future, she leaves me with so much to think about...and so much to reflect on.

She has been a treasured light in my life.
My work with Latarsha was exactly what I needed
Latarsha equipped me with sound strategy that helped me to reclaim my life and land me into that career change opportunity that had my name written all over it.
Working one-on-one with her gave me the sense that, "YES...It is possible for me to marry my passion to a career that will ease that pit-of-the-stomach feeling that I was made to be doing something more than working-a-job that left me drained and unfulfilled.
Trust me when I say that with her by your side, you will be able to walk into your next career chapter a more fulfilled, vibrant, and peaceful you.
"Thanks Latarsha for helping me to connect to my passion!"
And thank you small-business-ideas-branded-by-passion readers for listening to my mid-career-change story!
Signed: Jackie Green, MSW, a passionate soul looking to leave her impact on the world!
P. S. Stay tuned to this page...I will be posting more details about my mid-career-change story and what I'm doing to leave my Jackie-branded impact on the world!
If you are looking to make a mid-career-change soon, then contact Latarsha now... I promise...you wont' be disappointed!
Here's To Your Success With Finding THAT Career That Makes Your Heart Sing!