My Story Of Starting My Own Interior Design Business - At The Wrong Time
by Ginny
(Athens, GA, United States)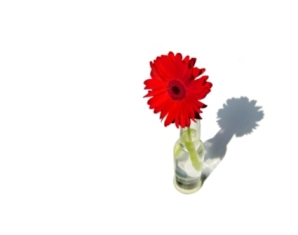 My search for interior design career opportunities landed me smack dab into my own business. However, starting my own interior design business hasn't quite turned out the way I'd imagined. Read more of my story below.
I just graduated from college last May (2007) and wanted to start an Interior Decorating company.


I searched out a variety of interior design career opportunities, and decided that starting my own interior design business was the path for me.



Unfortunately, the timing was not right for this type of business, as the real estate market and other industries tied to real estate were struggling (and still are).


I started by creating business cards and passing them out to friends and family in hopes of getting my company's name out through word-of-mouth.

I created and implemented designs in my house and my relatives' houses to start a portfolio of my work.

I took before and after pictures of my work so I could show potential clients what to expect.

I also purchased an interior design pricing book, The Interior Designer's Guide to Pricing, Estimating, and Budgeting, by Theo Stephan Williams, to help me decide pricing guidelines and provide me with forms to use for my customers.



Because I knew that starting a interior design business was right for me, I choose not to pursue any other interior design career opportunities…I was just determined to push harder.


I continued to try and push my business but found that I was only designing rooms in my families' houses.

Although they paid me to decorate their homes, I obviously could not charge them what I should be charging clients so I was not making very much money for the amount of work I was doing.



A bit discouraged, I continued to go forward with my company and created advertising post cards to send to throughout my city.


The post cards were to promote a Christmas special I was running, in which I would decorate the customer's home for Christmas.

The idea arose out of the idea that many people enjoy their homes being festive during the holidays but might not have the time to do so themselves.

I thought it would be a good idea that would take off and get some much needed business for my company, but it did not seem to work.



At this point, I became very disheartened - starting my own interior design business hadn't quite turned out the way I wanted it to, so I began to search for other interior design career opportunities.


I knew I needed a source of income so I had begun working for an online retailer in October.

I continued with my business but only on the side.



My search for interior design career opportunities is still pointed towards getting my interior design business off the ground.


I continue to promote my business and hope that one day this hobby will turn into a career once the economy changes.



My advice to anyone wanting to start an interior decorating business, or any business for that matter, is to be persistent.


Do not get permanently discourage.



As in my case, it may not be the proper timing for the business you wish to start.


However, stay positive and use the down time to come up with new ideas for your business.



Continue to find new resources to increase your knowledge of your industry.


Most importantly of all, stay with your company, even if it is only as a hobby.