Think Of Your Obstacle As A Stepping Stone
by Annemarie
(USA)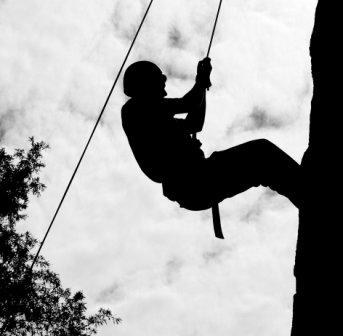 keep you down. " title="Keep this positive motivational quote near and dear to you heart: "When life seems to get you down, don't let it keep you down. " width="343" height="336">
Keep this positive motivational quote near and dear to you heart: "When life seems to get you down, don't let it keep you down.
Don't let your problems get the best of you.


When going through a rough patch, remind yourself of this positive motivational quote:



"This isn't a stumbling block, it's a stepping stone"







If you come to something in your life that you are having trouble with, find a way to advance or grow from it.


The best you may be able to expect might be being stringer for the experience, or learning a lesson, but you may also get more out of it.




Think of a way to turn the situation to your advantage.


A competitor moved in next door?


That's another demographic to pull customers from.



Stock low?


Great time to take an easy inventory.



Employee quit?


Now is the time to find someone better.



Money troubles?


Learn from what got you there and spread the knowledge.







On the other side of that coin, listen to advice from your peers.


They will have a more objective view of the situation and will be there to remind you that whatever is happening is not the end of your world.




Take the most you can out of it and move on.


I'm sure you know the saying: "If life gives you lemons, make lemonade?"

Well, here's something to consider: you have to squeeze the lemons to get the good stuff out.




Just keep moving towards your goal and put effort into improving your situation.

Regardless of what is going on right now, keep this positive motivational quote in your mind: "Don't give up."
Join in and write your own page! It's easy to do. How? Simply click here to return to "The Motivational Sayings To Spark Entrepreneur Ideas" Discussion.