Tried And True Ways I've Found To Increase Traffic To The Web Site And Build A Sense Of Community With My Web Visitors
by Rose
(Europe)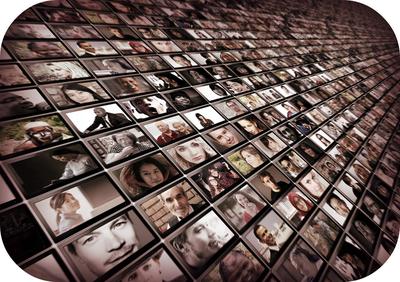 By focusing on creating a sense of community for my web visitors, I was able to increase my website traffic and build a sustainable web business.
Initially, I Tried To Increase My Web Site Traffic By Purchasing Ads (And Ended Up With A Zero Increase In Traffic)
Having owned a website for just over 5 years now, I have had many ups and downs when it comes to traffic.
I chose to start my own website to generate some extra cash on top of my job. I thought it would be a project that I put a few hours a week into to generate several thousand per year.
My website is a community review webspace. I originally thought that simply buying ad space would be enough to keep traffic coming to my website, but this was totally wrong.
Although it seems cliche, the best traffic generation comes from social interaction - and this is not limited to social media.
Why (And How) The Focus On Social Interaction Worked For Me In Helping To Get More Website Traffic
The reason is simple: there are probably many websites (whether they be for a physical business or specialised online content) that are paying more for advertising than you, which are each receiving a small slice of the traffic pie.
But, by focusing on the power of community, and positioning my website as a place for community members to hang-out, I started to generate traffic and grow a fanbase that has proved to be a reliable, and a steadily increasing, source of web traffic.
Oh...And The Bonus....I Did All Of This Myself. Why? Because My Efforts To Hire A 'Social Media' Expert Produce No Results.
Before I continue, let me just say I have done all of this myself.
If you think you can't do yourself, then learn from my story: there is no need to pay 'social media experts' thousands of dollars to do services that you could do yourself.
In fact, one of my biggest regrets is hiring two 'social media' experts who billed me at $1000 while making no changes because all they did was to irritate my customers and run up my Google Adsense bill.
My Favourite Method Of Increasing My Web Traffic Is Probably One Of The Most Under-Utilized Methods That Web Owners Use: It's A Suggest-Us-To-A-Friend Methodology
The suggest-us-to-a-friend methodology works like this: I have created a pre-made "share-this-with-your-friends" type comment that I place at the end of each article I write.
Here's an example of one of the "share-this-with-your-friends" comments: "Has this review helped? Spread the word with one of the buttons below to help your friend find quality products by these concise reviews".
I Also Spread The Sense Of Community To Facebook And Use A Badge/Points System To Encourage Competition
I have a Facebook page in which I link to some of the best reviews and credit their authors, and a badge/points system to encourage competition between reviewers.
This adds a real human touch, and in the age where every website is just another page to a user it is invaluable.
I Wish You The Best Of Luck In Building A Business Website That Rocks! I Leave You With My Top Three Tips For Generating More Traffic On Your Website



Make your audience do the work for you - don't be in their face - but make it easy for them to share the content.


Be special by adding unusual content to your webpage people will be attracted to it and this can also increase your Google index ranking.


Attract yourself by thinking about what would attract you to the website and use this. Conventional advertising is in decline, while there is much hype around social media. Follow your gut and try different things.
While This May Sound Like Advice For Websites Like My Own, It Will Work For All Websites
Take a tree stump removal company; they would not exactly be easy to market for. They should make their website different by including an approximate cost calculator, and a system whereby user can enter their details for 15% off a removal anytime in the future.
This, then could be something that is shared and help your company makes its mark.
Be Encouraged To Find Ways To Increase Your Website Traffic In Ways That Make Sense For You And Allows You To Build A Relationship With Your Audience
At the end of the day, I would say follow your heart and try new things.
It's a matter of trying new things a finding your niche.
Remember, new traffic is valuable, but returning traffic is just as good.