With Scrap Metal Prices On The Rise...You Can't Go Wrong Selling Scrap Metal For Cash
by Matthew S
(York County, Maine)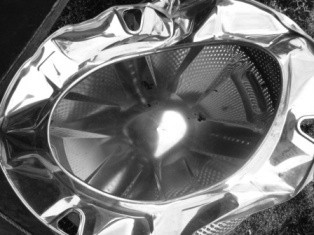 With rising scrap metal prices, one of the best new small business ideas is to find some a way to cash in on the scrap metal business.
Okay, here's my take on how to get your scrap metal business up and running with just $5.


In fact, presented below are the details on the scrap metal business I've been trying out for myself in the last few months.






Step One. Find local ways to get your hands on scrap metal.






You could go to a website like Craigslist.org, check out the free section with an eye out for items that have metal:



You're on the lookout out for items like washers, stoves, etc.




You could also put a weekly ad in the Wanted-Section of your local paper.



In the ad, let people know that you will pick up their unwanted scrap metal for free...


Don't offer to pay, it's not worth your time.





Step Two. Invest your initial $5 into 1.5 gallons of gas for your vehicle, then go to a local metal yard to turn your scrap metal into cash.


If you can't find a local scrap metal shop, then your local transmission shop will point you to a great scrap metal selling source!



The Bottom-Line:


Selling scrap metal may not provide the kind of quick returns mentioned in the video, but starting a scrap metal business can eventually grow into a steady source of income....sticking with it will definitely pay off.

But as a quick side note: selling crap metal is definitely a quick and easy way to double an initial $5 investment within 2 hours of actual work time.



Here's to you cashing in on the rising scrap metal prices by finding local ways to buy and sell scrap metal!
Join in and write your own page! It's easy to do. How? Simply click here to return to The 6-Step "I Need To Make Money (Creatively)" Challenge. .