Zooming In On The Right Niche Is Key to Finding The Right StartUp Small Business Idea
by Daisuke
(Delhi, Delhi, India)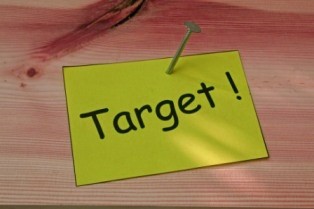 The key to finding the right business idea is to zoom in on the right target! Niche marketing research is key to finding new and hot startup business ideas that are just ripe for the picking.
In today's fast growing economic globalization, new startup business ideas and business opportunities, challenges are emerging at equally faster pace, keeping the business people and managers on their toes all the time, if they want to stay alive in the market.


This never-heard-before situation is throwing all sorts of business opportunities, making it possible for business people to find new businesses beyond traditional markets and national borders.



Whether you're searching for startup business ideas on a local or national level, or even global level, one thing is common to all:


Namely, all startup business ideas have a particular demand to satisfy for - a particular customer group to cater for.




Therefore to find suitable startup business ideas, the foremost thing is to know how to find a targeted market or niche of customers that are just ripe for your new business idea.


This is otherwise known as "niche marketing research" and it is key in helping you to find out various requirements of various kinds of customers and markets.




Niche marketing research at the local level requires that you study the requirements of that particular locality.


You must find out what are the demands and requirements of customers in that locality as well as what is missing there.

You must keep an eye open for new products and service opportunities that may be needed by customers of that locality that are not available now.





The next step in niche marketing research is to evaluate your own plan.


You must determine whether you are in a position to satisfy and meet particular requirements and demands of customers of that locality.

To ensure business success, it is imperative to estimate the market size or customer base of that locality.

If is at this point in the niche marketing research phase where you evaluate market demand to determine whether or not you will have a customer base large enough large enough to sustain a business.

If there is not enough market demand, then you don't need to start that particular new business.




Alternatively, there may be successfully running businesses already existing in a particular product or service segment.







With fast paced growth of market economy, new requirements, new demands and new needs are emerging everywhere.


So, one has to keep tap of the latest niche marketing research developments to find out new business ideas.



And...just to illustrate the niche marketing research point further, let's consider the following example:


In big metropolis we find both spouses going to work, leaving little time for them to manage domestic chores and cooking job back at home.



And, there emerged home-kitchen businesses providing home-cooked meals to offices and residential areas to satisfy this newly created opportunity.


Most of these are running very successfully now.


Hence, this knowledge of new requirements and demands helped people in starting new businesses.




The whole niche marketing research process can be summed up below:




Study the demands and requirements for products and services;


Study existing competition, existing businesses catering to such demands and requirements;


Study what services and products are being used by customers, is there any scope to improve upon them or provide them in a far better way to win customers' patronage;


Reading various sources of information help you in generating awareness of new developments and opportunities that can spring up new business idea in your mind;


Take active interest in your surrounding, daily happenings, it can throws you lot of clues on emerging opportunities; and


Lastly, keep the ruling guideline discussed above in mind.





---



Looking for a hot new market niche that will work for you?

Then Click Here To Check Out "109 Niche Markets, Researched & Ready."


Uncover the latest research on the hottest 109 niche markets around!



---